Things to do in Stanford and surrounds
Stanford Walking Trail
If you go down to the river you will find the trail well marked and it's a lovely walk.
Stanford Market
Saturday morning 09:00-12:00
Good time to walk the streets of town and see the locals out and about.
Kleinrivier Cheese farm
One of top cheese makers in the country.
Do cheese tasting with local wines or have a picnic basket made up and enjoy it under the big trees.
Petting farm and playground for the kids.
Panthera Africa
Take a guided tour at the big cat sanctuary on the adjoining property
It's a life changing experience
+27 71 182 8368
The Penguin and Seabird sanctuary
You can even join in with feeding time.
Opening times: 9am to 4pm, every day
+27 82 907 5607
African Horse Company
Horse riding trails for experienced and inexperienced riders welcome
Mountain and beach rides
+27 82 667 9232
Vaalvlei
Experience excellent fly fishing for rainbow trout, brown trout and bass in two spring fed lakes.
+27 82 667 9232
African Wings Flight
Soar the skies with African Wings for a true bird's eye-view of the spectacular sea and landscape.
+27 28 312 2701
+27 82 555 7605
Overberg Birding Route
Top birding sites and registered Important Bird Areas in the whole of Overberg.
+27 82 550 3347
---
Some Gourmet Suggestions
YUM Eat Café
Delicious for breakfast and lunch
In Queen Victoria road across from the SPAR.
+27 28 341 0059
The Royal Oak
Rustic farm style setting and organic home cooked food
Manor House – Stanford Valley
Stunning hosts, beautiful setting and amazing food
Bellavista Country Place
The view says it all
Stanford Hills/The Tasting Room
Awesome atmosphere, beautiful view, great wines and very good food to go with it
+27 72 639 6135
---
Wineries
Stanford Hills Estate
+27 28 341 0841
Boschrivier Wine Estate
+27 28 341 0630
Vaalvlei Wine Tasting
+27 28 341 0170
Raka Wines
+27 28 341 0676
Sir Robert Stanford Estate
+27 28 341 0170
Springfontein Wine Estate
+27 28 341 0651
---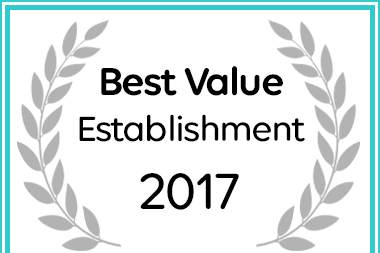 means 'absolute bliss' in Italian.